Plushusene – Sustainable Co-living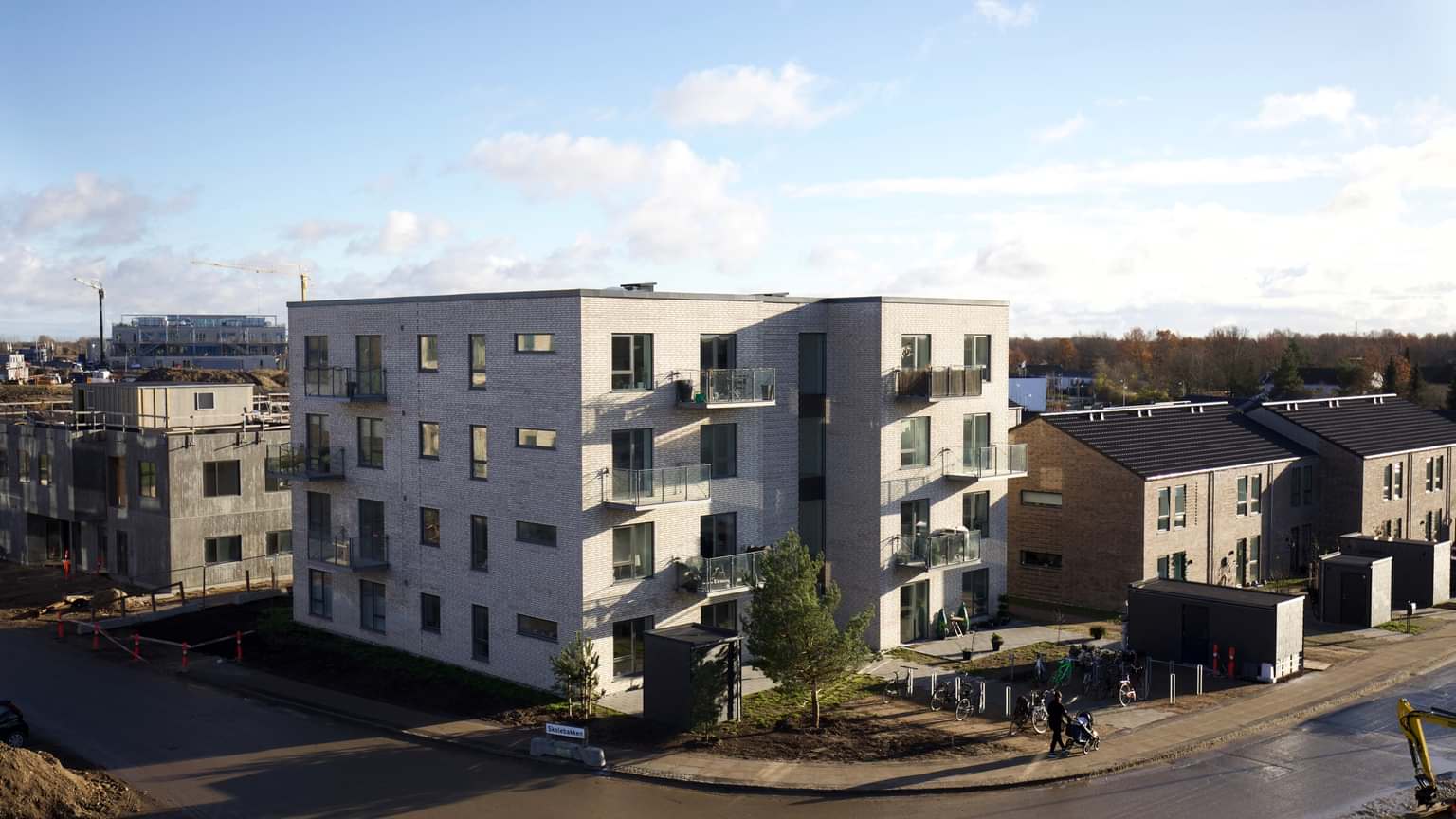 M+ (formerly CASA Group) and NREP established Plushusene in 2018 as a brand new sustainable co-living concept that mixes family and senior housing and supports a lifestyle where residents can help each other and share communal facilities.
M+ and NREP are among the biggest companies in property development, construction and management in Denmark, and CASA has had the pleasure of a close and constructive cooperation with both companies for many years.
So far, the Plushusene concept has been a great success and struck a cord in the market where Plushusene are extremely popular. New projects are in the pipeline in both Jutland and on Zealand, and housing types that are adapted to the specific projects where nature, city and humans form a synthesis are continuously developed.
All Plushusene projects are certified according to the DGNB Gold standard. The standard considers the impact of materials on the immediate environment, consumption of energy and water, indoor climate, etc. This involves constant focus on operation and maintenance in terms of material choice, which has led to the choice of slate as the cladding on sheds. Moreover, economic sustainability has been implemented in the form of sharing economy with access to e.g. a shared electric car, shared tools, guest rooms, exchange central and communal eating.
For more information, contact
Ditte Hejberg Sorknæs


Head of Marketing and Communication

+45 60576516
dhs@casa-as.dk