CASA Acquires Plot in Gladsaxe – New Domicile on the Way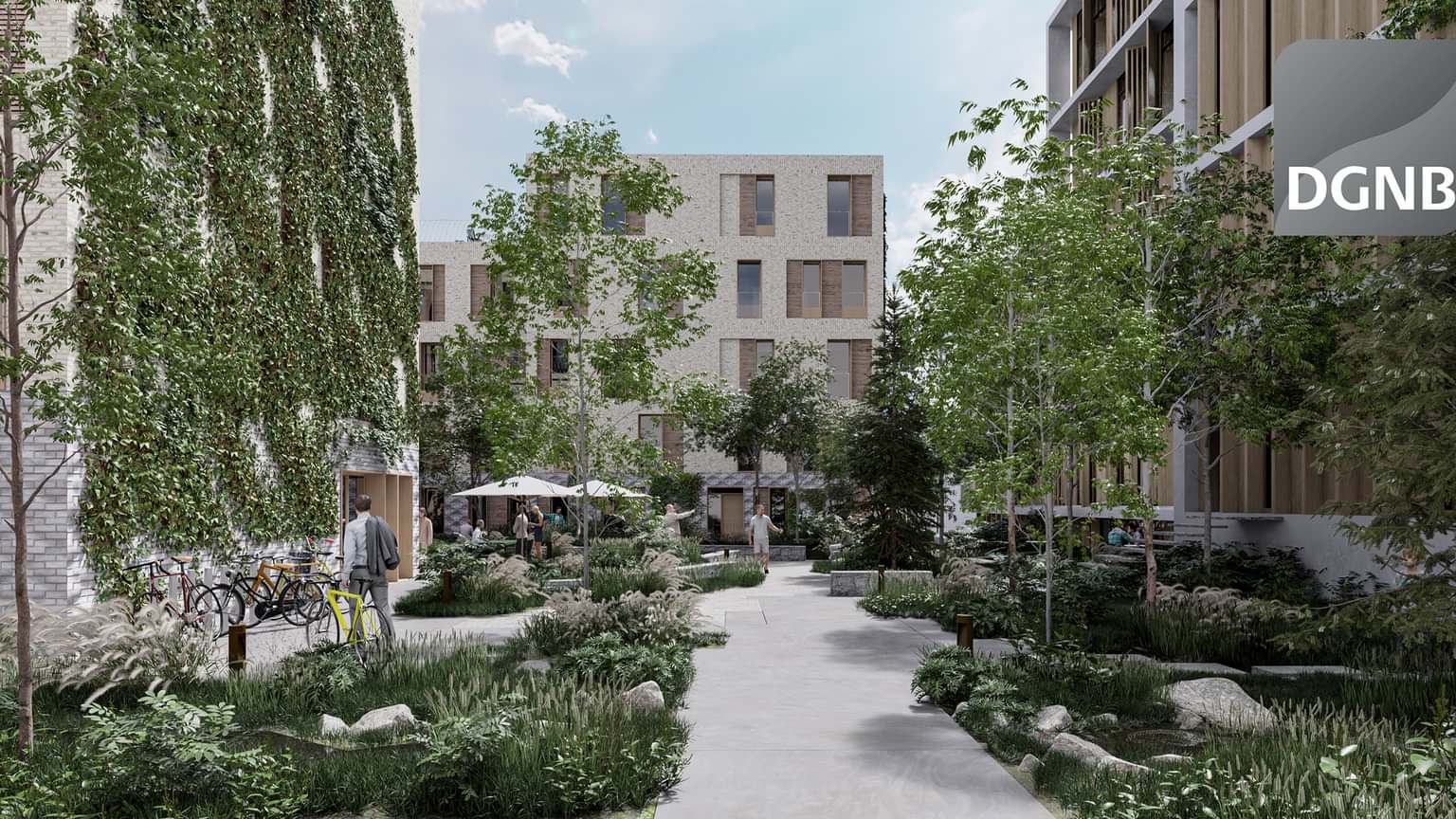 CASA has acquired a property on Fremtidsvej in Søborg, Gladsaxe Municipality. CASA, which already has a domicile there, will be building a new domicile in its own name on the plot. This is another project developed and constructed by CASA.
The approx. 6,000-m2 construction project near Buddinge train station will include both senior housing and domiciles. CASA expects to occupy most of the space, since its current facilities in Søborg are becoming too small.
"We are really pleased to be domiciled in Gladsaxe Municipality. Besides the excellent location, the municipality has some sustainable values and initiatives that match with ours. We have therefore been searching for a good location here for a new CASA domicile for some time, one that can match our growth ambitions. With this project, we are also able to give back to the locals in the form of a sustainable, modern building that accommodates both businesses and the citizens of Gladsaxe," says Torben Modvig, CEO, CASA.
The project is designed by Danielsen Architecture and Danielsen Urban Landscape that won the contract in an architectural competition. The office and residential space are integrated, meaning that they are interconnected architecturally and not least functionally. The project has communal green areas and focus on creating synergies between both buildings and users. The entire construction project must be DGNB Platinum certificated – the highest sustainability certification available.
"One of the major synergy gains we experience when offices and residential units are placed in the same building is a constant activity and flow of people. That creates a social, creative and welcoming area. Together with the health and employment center to the north, the project will become a unique area that interlinks businesses, citizens and the municipality and create an overall sense of community," says Lise M. Bækgaard, Danielsen Architecture.
The office element will screen the housing from the traffic on Buddingevej to ensure a calm residential area to the east. The ground floor will have several citizen-centric activities such as green areas and cafes. The basement will have parking spaces for both domiciles and residential units.
Development is in progress and is expected to be complete at the end of 2022. The construction is expected to start in early 2023.
For more information, contact
Ditte Hejberg Sorknæs


Head of Marketing and Communication

+45 60576516
dhs@casa-as.dk