CapMan and CASA Joint Venture in Aarhus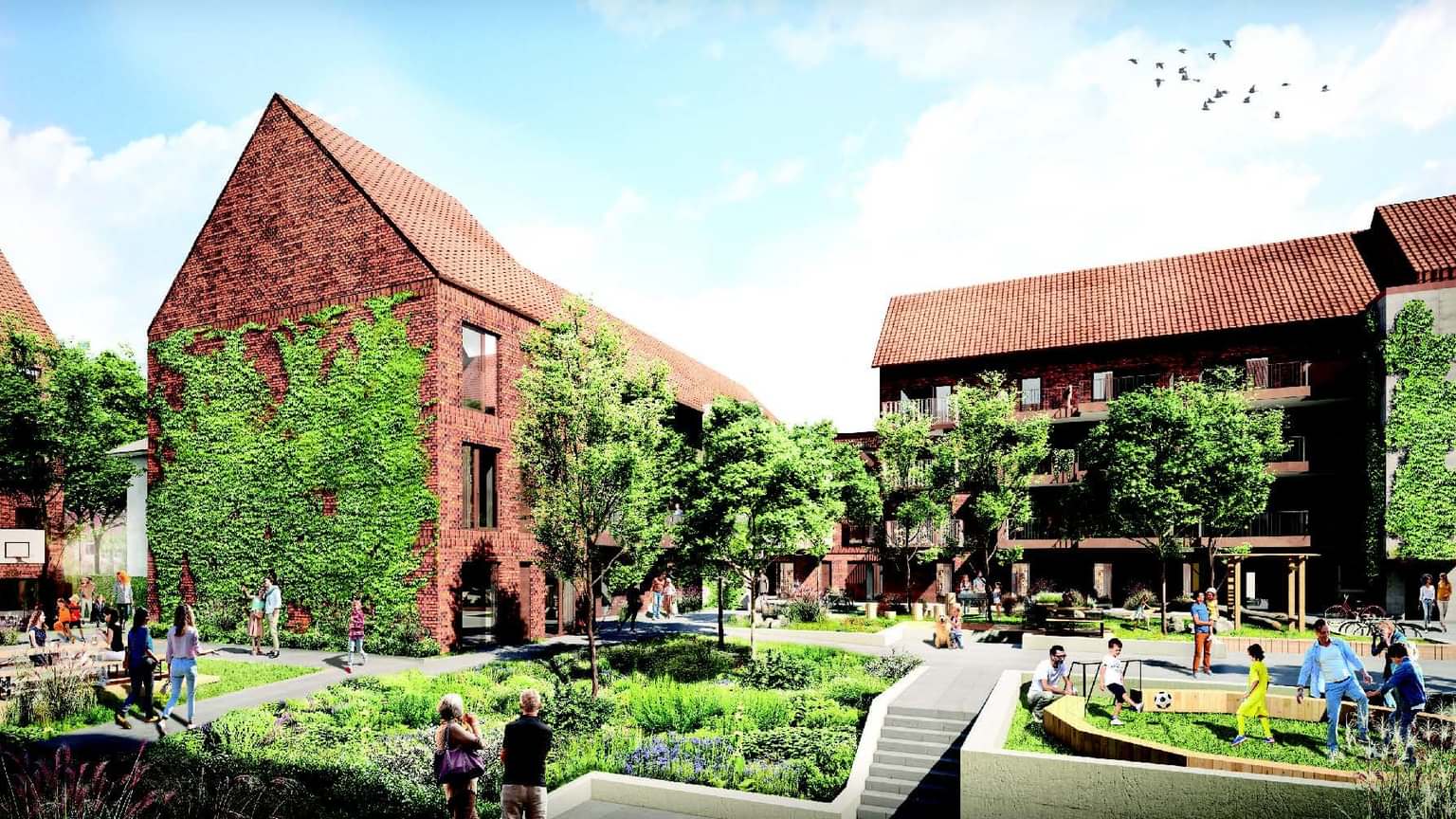 CapMan and CASA have entered into a joint venture on the development and construction of a new residential area in central Aarhus. The area lies in Katrinebjerg between Rødkløvervej and Katrinebjergvej.
The Katrinebjerg area is one of several areas in Aarhus being developed and renewed. The area has changed significantly in the past years. Today it is a mixed urban space with both student environment, family housing, businesses and educational institutions within a short distance. A few years back, the area was characterized by industry and businesses, yet its proximity to central Aarhus made it an obvious residential area. CASA and CapMan are now joining the development of Katrinebjerg with a 12,800-m2 residential area between Rødkløvervej and Katrinebjergvej.
"We are excited to now have a new local development plan for the area. With its extremely attractive location close to Aarhus University, the project will offer a mix of quality housing to students and families in an apartment block with an ultra-cool courtyard environment. We are thrilled to be able to develop this project for the city of Aarhus in cooperation with our good partner CASA," says Hasse Wulff, Investment Director, CapMan.
A total of 209 apartments of varying size will be built together with 60 parking spaces. The building will vary in height – from three to six stories – to create sense of life and openness. The courtyard will have a recreational area with access to all. On the outside, small parks will be established to serve as small, green oases for the area as a whole. The new housing area will be DGNB Gold certified
"The project in Katrinebjerg is a green and sustainable housing development project where we are building quality accommodation for students, families, singles and couples in the heart of Aarhus. It's a pleasure to contribute to the development of Aarhus and ensure continued space for the growth and enterprise that is so essential to the city," says Torben Modvig, CEO of CASA, and continues:
"With this project, we're adding another 12,800 m2 to our excellent partnership with CapMan, and I'm thrilled that we can make a joint venture together in Jutland".
An undisputed local development has been made for the area, and the planning and design process is underway. The construction is expected to start in March 2022 and will be ready for hand-over in January 2024.
CapMan and CASA are already cooperating on the renovation of an office building on Lindevangs Allé, Frederiksberg, and a housing project on Egegårdsvej, Rødovre.
For more information, contact
Ditte Hejberg Sorknæs


Head of Marketing and Communication

+45 60576516
dhs@casa-as.dk