From Industrial Area to Attractive Residential Area
Sdr. Ringvej 33A
215 residential units will be created as apartments and terraced houses with a multi-story car park with space for 130 cars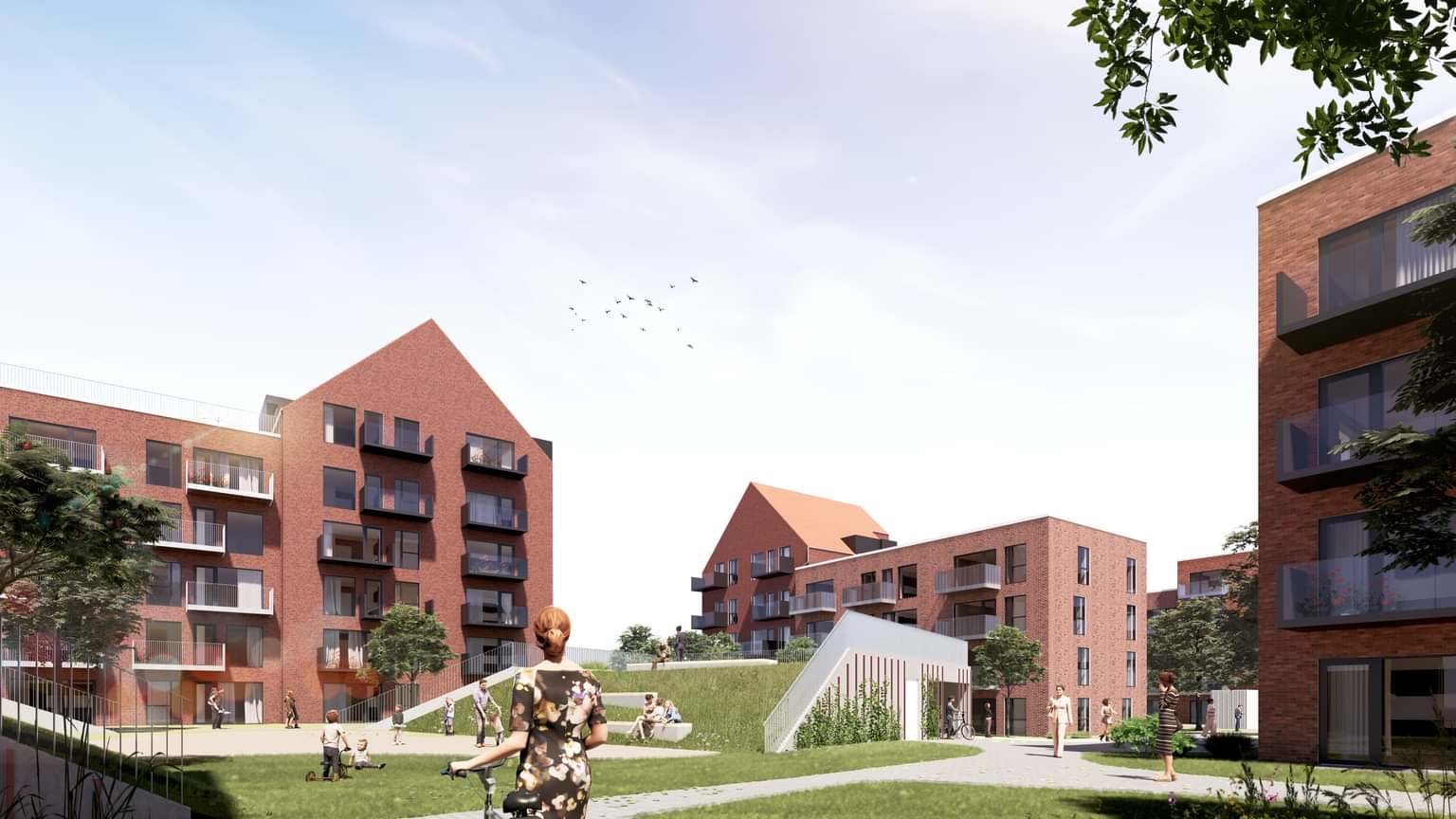 The considerable floor space of this project will allow 215 residential units and a multi-story car park with room for approx. 130 cars. The construction project will be DGNB Gold certified.
The apartments will have different sizes from two-four rooms of 51.2-107.8 m2. In addition, ten two-story, 115-125.2-m2 terraced houses will be built with an indoor stairway. The residential units will have access to green communal areas in the courtyards and on the roof terraces, and all units will have their own balconies, terraces or roof terraces.
The buildings will be constructed as conventional concrete-element structures with story separation made of hollow core units, load-bearing transversal concrete-element walls and facades made of inner leaf elements. The houses will generally have flat roofs, but four of the stairways will have pitched roofs. 10 terraced houses will be built on top of the car park and will have self-supporting wall elements across the apartment partitions.
The construction project will not include basements, and because of the optimum soil conditions with moraine clay or sand filling, it is possible to make the entire foundation directly in the soil.
The housing project is part of the new Kirkebjerg neighborhood in Brøndby, which is being converted from an industrial area to an attractive residential area.
Progress
February 2021
Ground Broken
November 2021
Topping-out Ceremony
Contact for information about the construction project
Claus Møller


Director, Construction East

+45 75627900
cm@casa-as.dk