Sustainable Co-living in Green Surroundings
Sømose Hegn (Plushusene), Ballerup
97 'Plushuse' houses consisting of terraced houses and tower blocks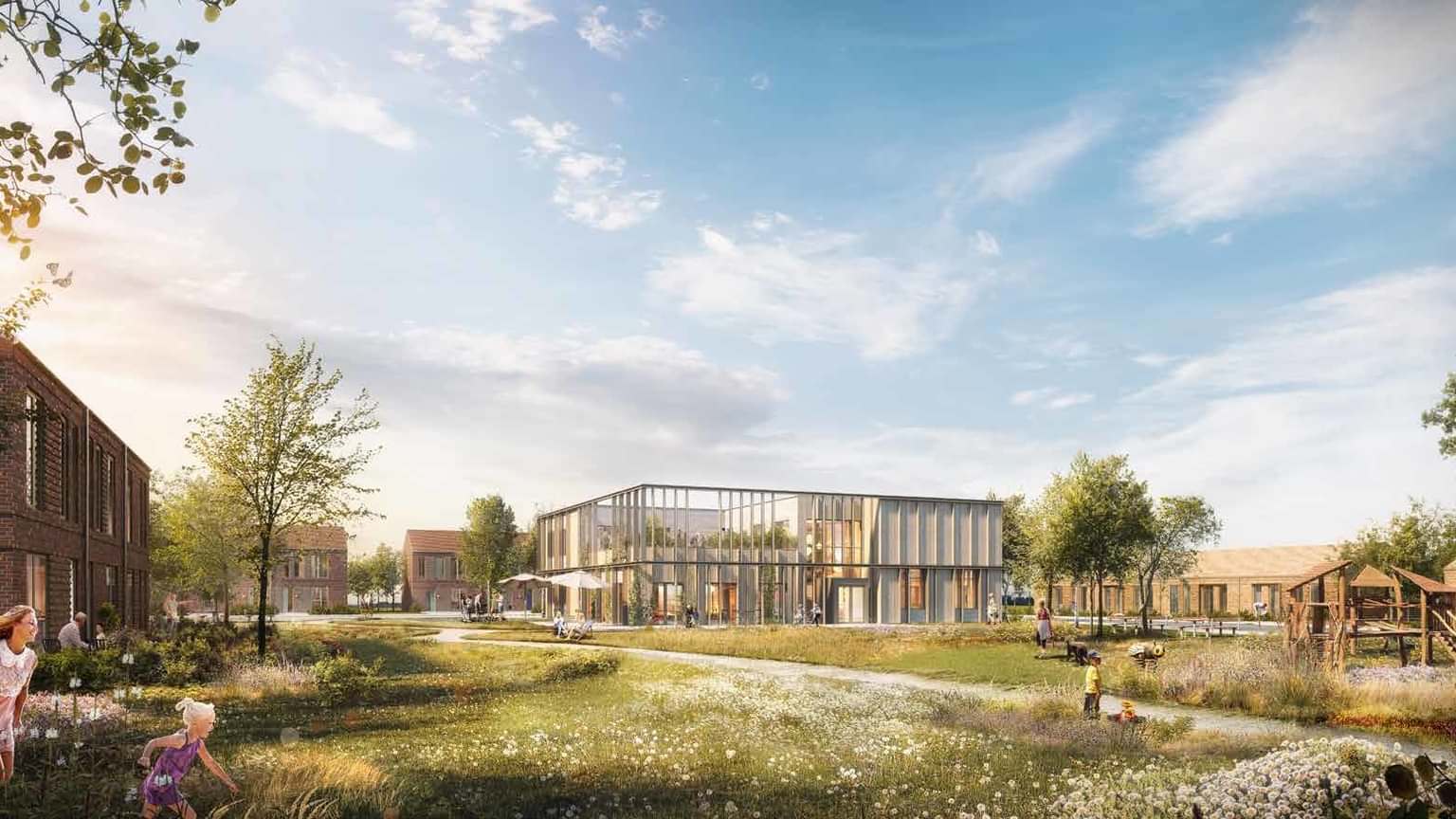 97 rental homes consisting terraced houses and tower blocks will be built in Sømose Hegn.
Plushusene are DGNB Gold certified, which guarantees that the materials' impact on the immediate environment, energy and water consumption, indoor climate, etc. has been taken into account. The project also integrates communities and a broad resident composition. A community-focused environment is created through a mix of new student homes at DTU Campus and Plushusene's shared housing arrangement. The layout adapts to the existing forest fences between DTU and Sømosen. Focus will also be on economic sustainability by way of sharing economy .
Plushusene is a sustainable shared housing concept that houses primarily families with children and active adults aged 55+. The ambition is close neighbor relations across generations leading to good social relations and increased quality of life. Intergenerational friendships, lending a helping hand and the option of house cleaning as an additional service are core values of this shared housing arrangement that also offers an electric car sharing scheme, tool sharing scheme, guest rooms, exchange center and communal dining.

Progress
February 2021
Ground Broken
November 2021
Topping-out Ceremony