New Court Building Gathers All Employees Under the Same Roof and Increases the Security Level
City Court in Svendborg
Two-story court building with seven court rooms as well as meeting rooms and office facilities for the staff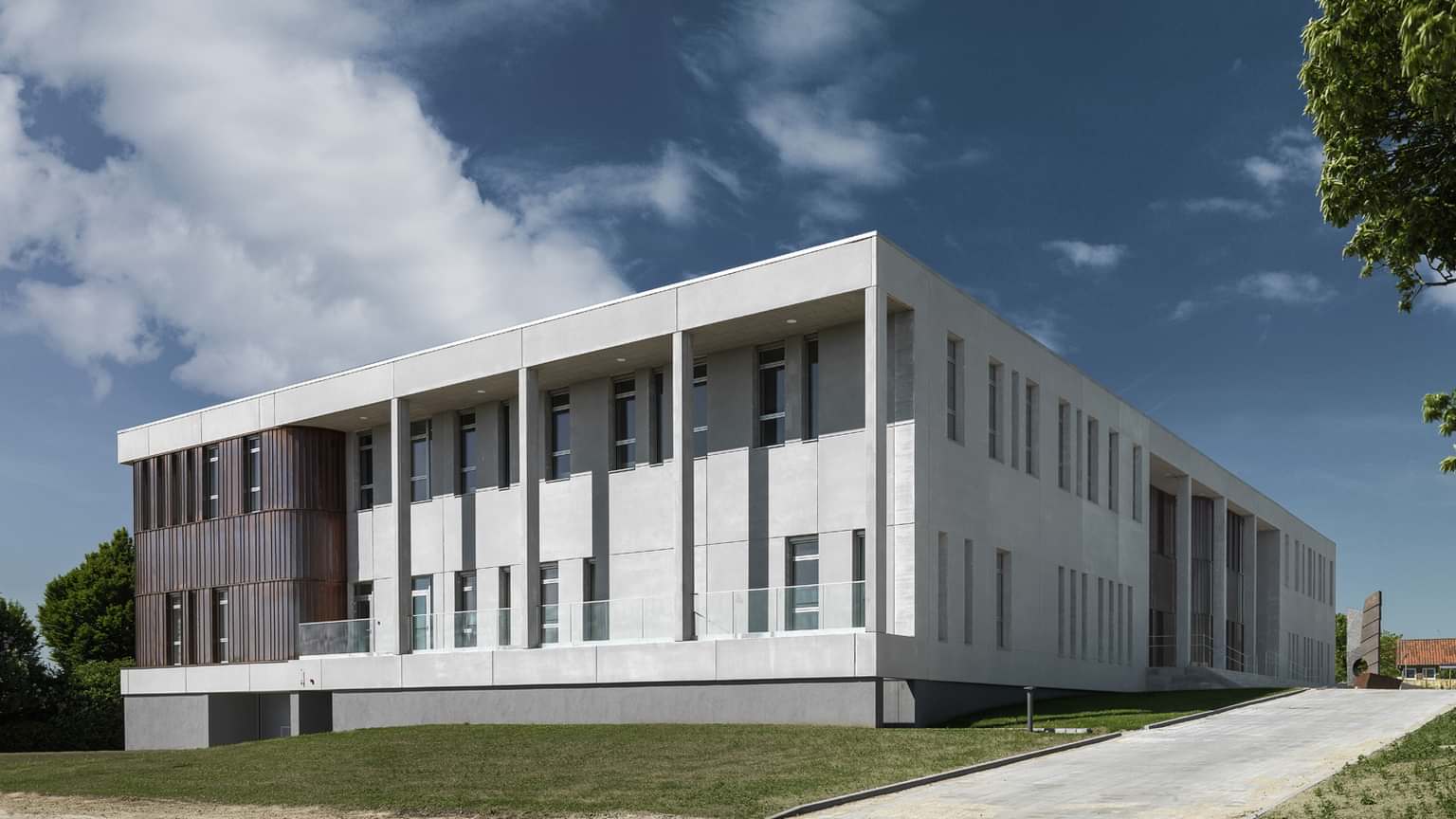 The court building has two stories with seven court rooms on the ground floor and a first floor dedicated to staff with secure zones, including meeting rooms and office facilities.
The court used to be located at several addresses, but with the new court building all 40 staff members will be under the same roof.
Planning and construction of a court building are complex. Accordingly, the location of the rooms and establishment of a clear separation between the outer (public) zone and the inner (private) zone are strictly regulated. Indeed, security has been increased in the new building, while retaining accessibility. The building has a full automatic fire alarm and automatic fire ventilation system as well as an extensive access control system. The building is also secured using a UPS system in case of accidental power outage.
The indoor climate in the court building is fully BMS/KNX managed, including ventilation with integrated cooling, heating, lighting and exterior solar shading. CO2 sensors measure the air quality and the ventilation starts when the air needs to be replaced or the temperature needs to be lowered/increased.
The project has been carried out as a Public-Private Partnership (PPP) by a consortium consisting of CASA, the property management company DEAS and the investors PensionDanmark, PKA and Sampension.
Progress
September 2015
Topping-out Ceremony
"This project is an excellent example of what a PPP is intended to achieve: Creating efficient solutions for the benefit of staff, citizens and society. And PKA is naturally pleased that we can create good return for our members at the same time."
Peter Damgaard Jensen
CEO, PKA
Contact for information about the construction project
Peter Rosengreen


Director, Construction West

+45 75627900
pr@casa-as.dk