Sustainable Shared Housing Arrangement With Co-living Concept
Plushusene, Nærheden
139 homes as one- or two-story terraced houses, four-story blocks with apartments and a communal house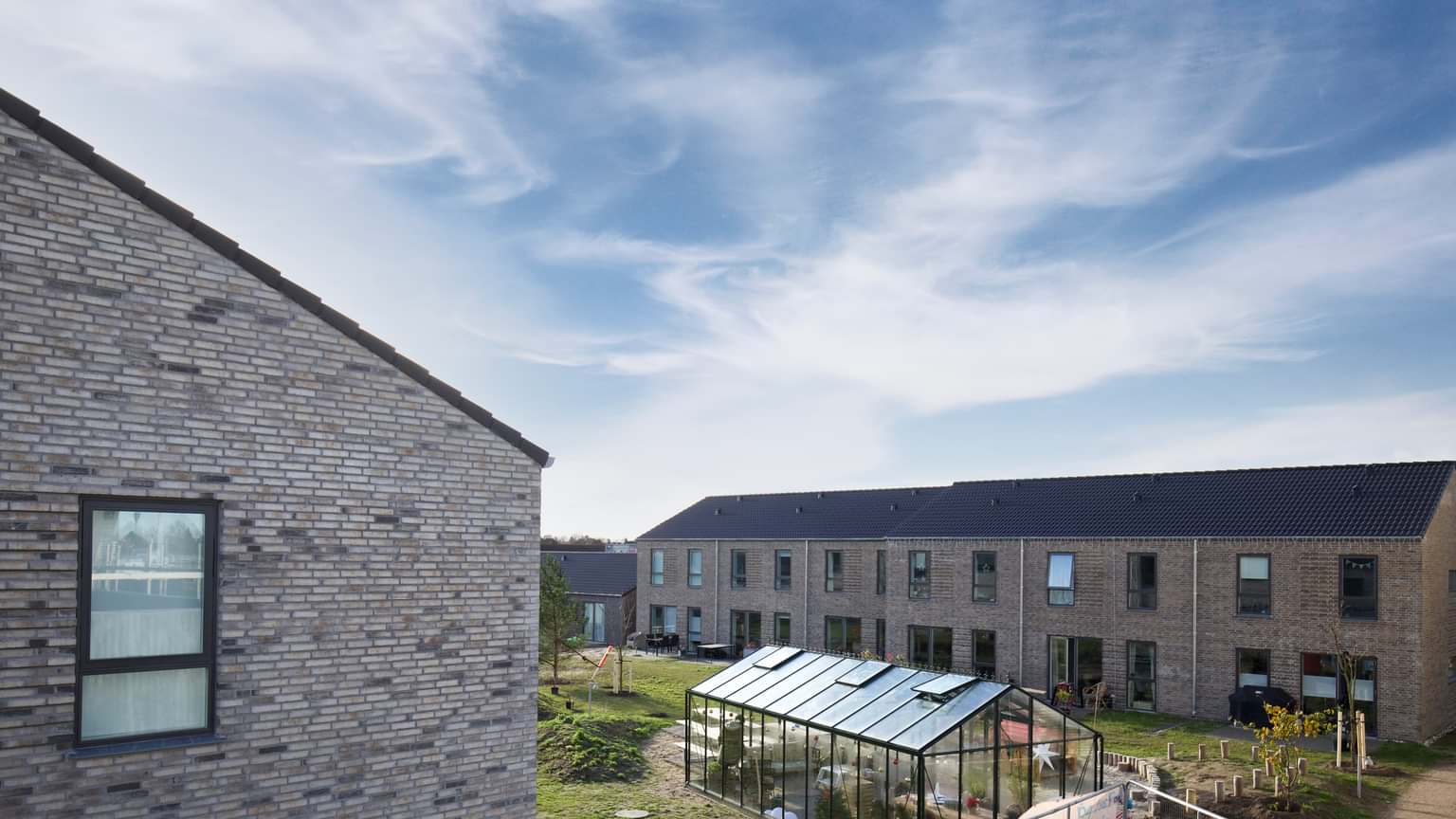 Plushusene is a shared housing arrangement consisting of 139 homes built in part as cluster housing with one- or two-story terraced houses and in part as four-story blocks with apartments and a communal house. The terraced houses are to serve as senior and family housing. The housing is divided into seven types of accommodation that match different resident needs. Here, you find compact accommodation from 61 m2 to large accommodation of up to 116 m2. The apartments are placed in four blocks with apartments in various sizes.
Plushusene is a co-living concept that mixes family and senior housing and supports a lifestyle where residents can help each other and share a number of communal facilities. The communal house has a production kitchen, dining hall, ball game hall, workshop, lounge, children's den, atelier, gym and guest rooms. The project will also include green outdoor areas.

Plushusene will be certified according to the DGNB Gold standard. Here, sustainability and the good life are central elements in the construction project – in terms of environment, social and economic sustainability as well as the technical and process aspects – and thereby also in terms of quality of life and the sense of belonging in the shared housing arrangement.
Contact for information about the construction project
Claus Møller


Director, Construction East

+45 75627900
cm@casa-as.dk