Dorm Rooms Create the Setting for Social Sustainability
PFA Kollegiet
298 dorm rooms and communal areas with an assembly lounge, study lounge with reading room, gym and music room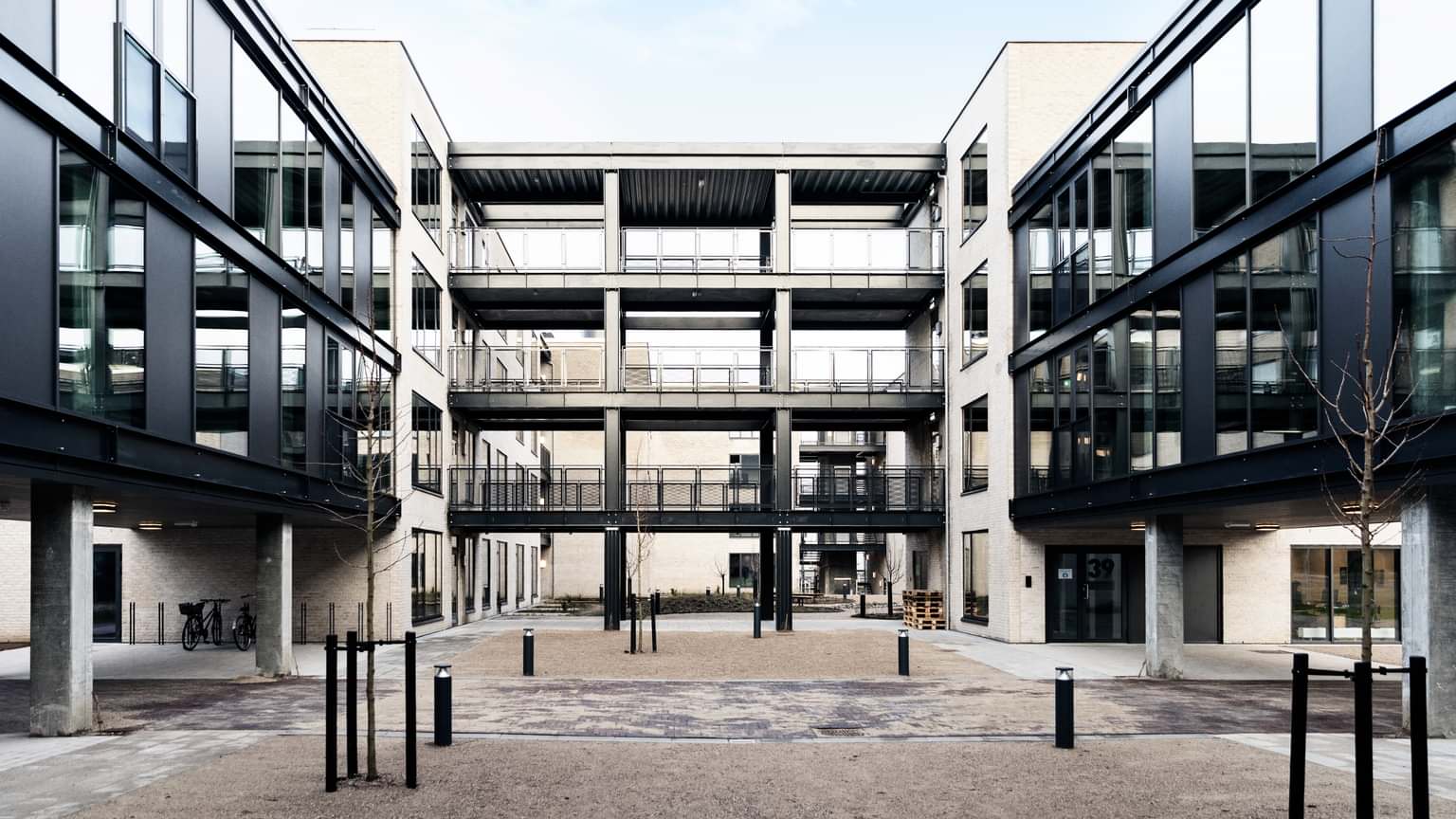 PFA Kollegiet consists of 298 dorm rooms and communal areas, including an assembly lounge, study lounge with reading room, gym and music room.
Sustainability is a key element in this construction project, which is DGNB Gold certified and complies with building class 2020. Accordingly, the dorm complies with social, economic and environmental sustainability criteria.
Via a commissioning process, we have regularly verified, documented and tested that the dorm complies with the specifications. That implies informing all players of the objectives. Moreover, prior to hand-over, the technical systems underwent a 20-working day test period to test all units to ensure that they work perfectly. Then CASA will inspect all technical systems with the technical staff to ensure operation and maintenance. CASA is also responsible for ensuring all commissioning activities until the 1-year inspection.
The dorm was handed over without any material defects to a satisfied contract developer.
Progress
May 2019
Topping-out Ceremony
"Social sustainability was a key parameter, but we have also introduced a wide range of sustainable measures such as biodiversity in planting, outdoor drying facilities and solar cells on the roof. Throughout the process, it has been paramount that functionality and architecture form a synthesis."
Dorthe Keis
Partner, ARKITEMA
Contact for information about the construction project
Peter Rosengreen


Director, Construction West

+45 75627900
pr@casa-as.dk