Transformation of an Old and Prominent Property
Lindevangs Allé
Sustainable and climate-friendly renovation and development of modern office premises and student homes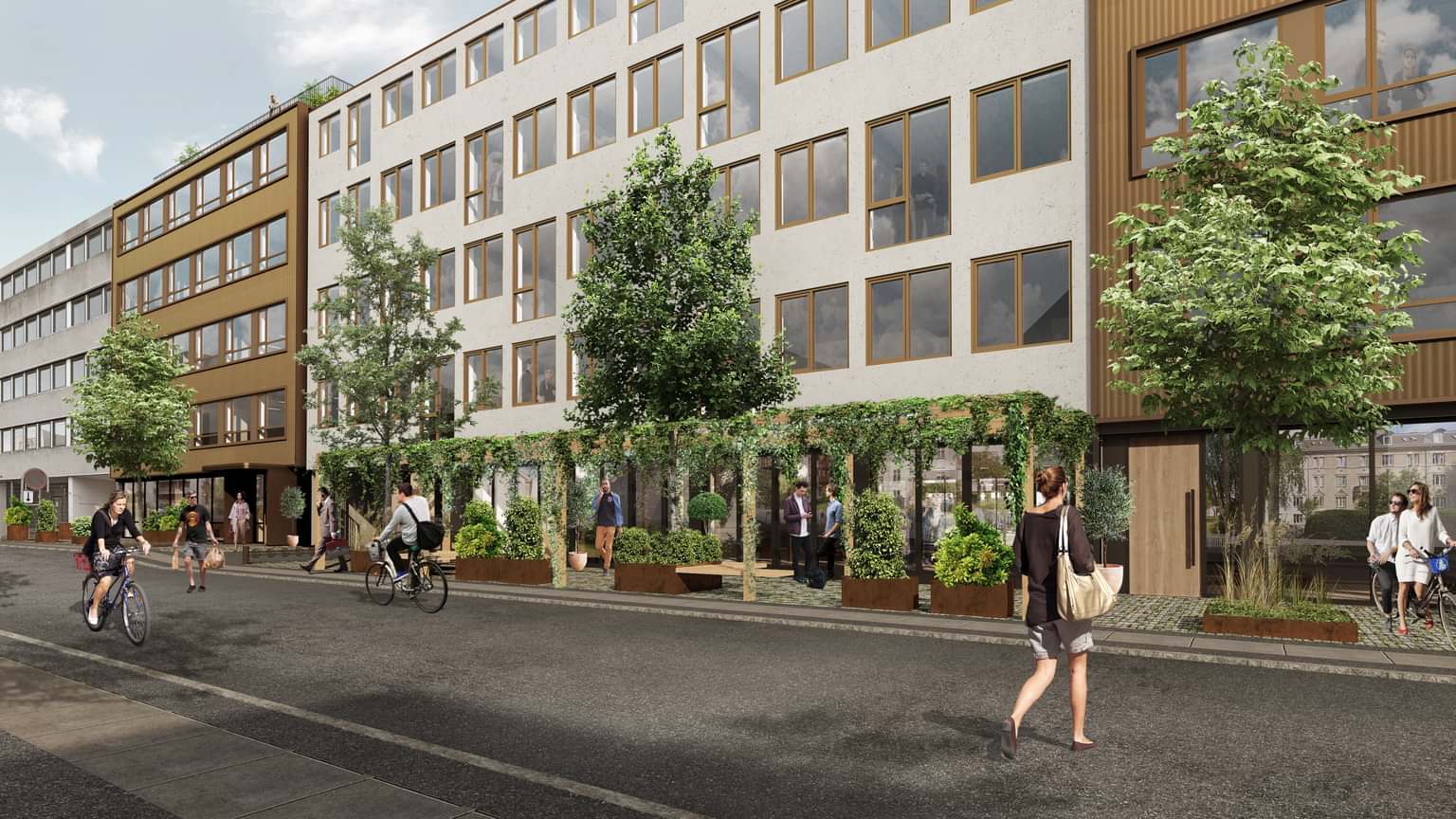 An old and prominent property in the heart of Frederiksberg on Lindevangs Allé 8-12 will soon undergo a major transformation.
In the coming years, the property will be renovated and upgraded into a modern and active office environment. The neighboring building will be turned into student homes. The hope is that the new tenants in the student homes and offices will turn the street into a vibrant, attractive part of Frederiksberg. The almost 5,000-m2 building will undergo sustainable and climate renovation, which includes retro-fitting insulation on the facade.
The project also converts the underground parking area into offices. Building nos. 8 and 12 will be given new light facades clad in anodized aluminum and building no. 10 will have a plastered facade. All facades will get new windows, and new installations for e.g. cooling ventilation will be established. The building will be renovated and completely fitted out with plank flooring, wood-concrete ceilings and terrazzo tiles in the bathrooms and the existing production kitchen will be partially rebuilt. A new canteen with outdoor areas will also be established.
The new office building is to become an integral part of Frederiksberg. An active and inspiring environment where the users, neighbors and other citizens of Frederiksberg can come.
Contact for information about the construction project
John Strands Petersson


Director, Renovation East

+45 75627900
jsp@casa-as.dk