New Logistics Center Featuring a Cooling Facility With Heat Recovery, Freezing Facility and Misc. Storage Facilities
Cooling, freezing and storage center, Ishøj
New logistics center that includes cooling/freezing storage and administration facilities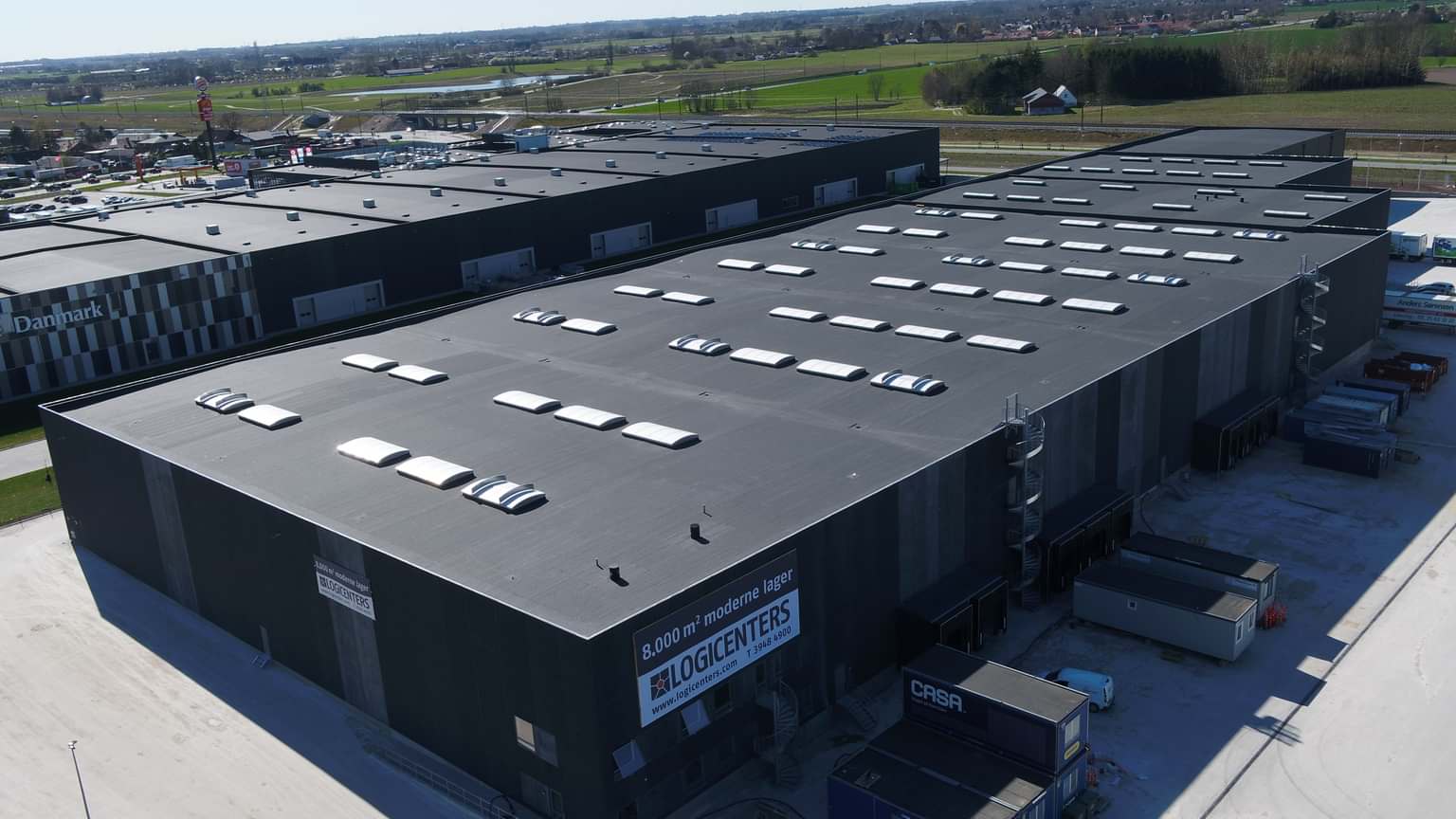 The project involves the construction of a new logistics center and establishment of a cooling/freezing storage as well as administration facilities.
The contract developer has extensive requirements for the cooling/freezing storage based on current industry requirements. The contract developer wants a substantial margin to ensure that the temperature requirements are met throughout the cooling chain from food storage via transport to restaurant. Since the cooling requirements are so strict, a cooling facility with heat recovery will be established to transfer all surplus heat into the building. Part of this heat will be distributed as floor heating under the floors in the freezing hall so as to avoid the formation of permafrost.
Moreover, the storage is fitted with a CO2 cooling system consisting of six cooling storage evaporators and six freezing storage evaporators. All storage facilities have a clearance under the ribbed floor of 10.00 m.
The logistics center will be handed over on time. Before handover, both halls will be frozen slowly by 1.5 degrees daily to prevent damage to the relatively newly cast concrete.
"We have cooperated closely with Havi Logistics throughout the development to ensure that all their needs are covered. At the same time, we have succeeded in making a generic building with modern specifications so that the remaining 8.900 m2 can still be customized to another tenant. With this ultra-modern property, we pursue our strategy of increasing our presence in the Copenhagen area."
Mikael Sahlin Olesen
Asset Manager, Logicenters
Contact for information about the construction project
Claus Møller


Director, Construction East

+45 75627900
cm@casa-as.dk