Updated Facade Design is One of Several Outcomes of an Extensive Renovation
Houlkærvænget
Renovation of 504 public homes divided into 20 three-story residential blocks with basement and resident center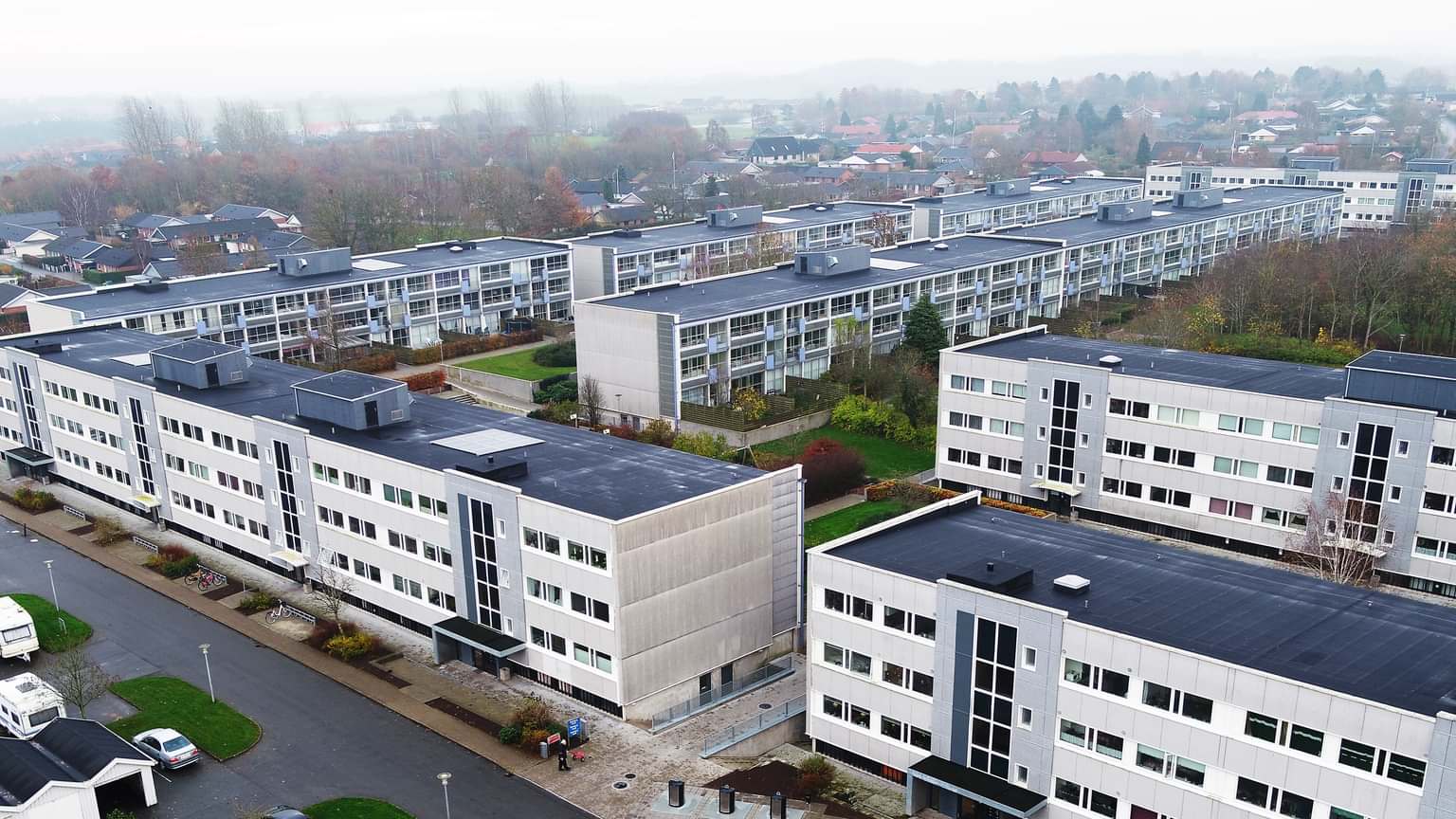 The renovation of Houlkærvænget comprises 504 public homes and a resident center. The housing consists of one to five room apartments divided into 20 three-story residential blocks with basement.
One outcome of the extensive renovation of the housing from the 1970s is an updated facade design, replacement of all windows, establishment of new ventilation system and brand new installations in the 165 apartments for disabled people. The windows of the regular apartments will be replaced, while the apartments are occupied.
CASA is in charge of resident management. This management has been given positive feedback by both the contract developer and residents. CASA is in charge of the rehousing of residents who live in apartments that will be converted into accommodation for disabled people. The rest of the apartments will be occupied during the renovation. Resident management involves joint information meetings every 14 days.
For each stairway, a 2kWp solar-cell system has been installed on the roof to optimize the climate account for the buildings.
"The excellent cooperation with CASA is a result of them being on site at all times. They have always had someone sitting in the site huts to help with any questions or doubts."
Charlotte Lund
Chairman, Houlkærvænget
Contact for information about the construction project