Strong Urban Center as a Social Meeting Site for the Citizens of Herlev
Herlev Bymidte
Comprehensive renovation and major extension, including parking, housing and commercial tower block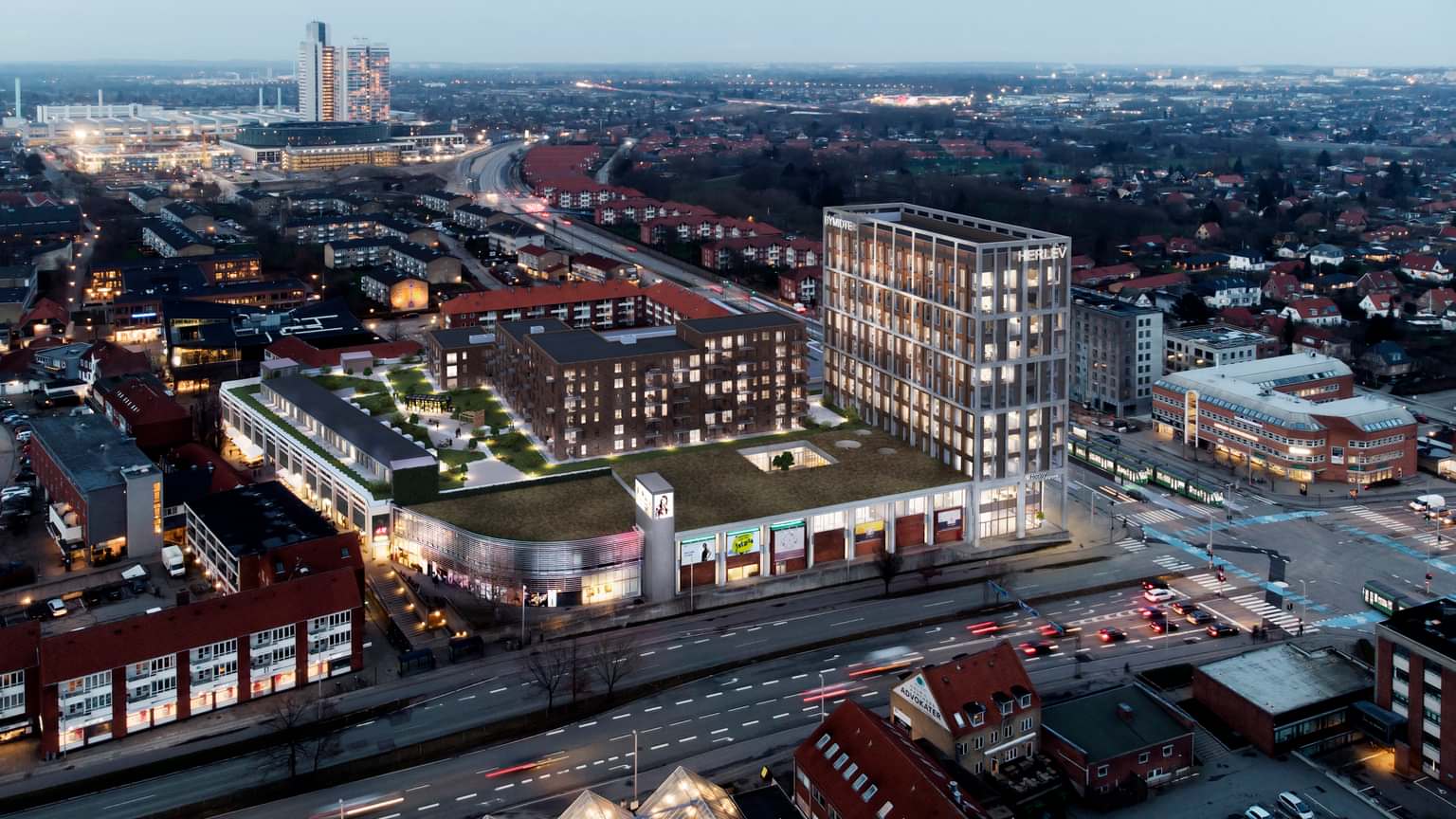 The project includes a shopping mall, parking, apartments and a commercial tower block. The shopping mall was originally built in the mid-1970s and has since then been renovated and extended several times. In this project, CASA will undertake a comprehensive renovation and major extension that will convert the area into a social meeting site for the citizens of Herlev.

Shopping mall
The ground floor and first floor of the existing shopping mall will be extended with more retail premises and parking spaces. New two-story buildings with sandwich panels will be established towards Herlev Ringvej as extensions to the shopping mall towards the north-east and the commercial tower block to the south-east.
Housing
Two building sections on the second floor will be placed as independent buildings on top of the shopping mall consisting of pre-fabricated 50-130-m2 box apartments.
Commercial tower block
An 11-story new construction with a 'citizen square' on the ground floor where citizens can get in contact with Herlev Municipality. The municipality will also occupy some of the floors further up in the tower block. The remaining floors will be designed as ordinary office premises.
Progress
September 2021
Topping-out Ceremony
"Herlev Bymidte is an important converging point for the citizens of Herlev. I look forward to parts of the town hall moving into the urban center so that we get closer to the citizens and strengthen local businesses. Herlev deserves a strong urban center, and soon we will have one."
Thomas Gyldal Petersen
Mayor, Herlev Municipality
Contact for information about the construction project
Claus Møller


Director, Construction East

+45 75627900
cm@casa-as.dk