New Domicile, Showroom and Offices for Flügger
Flügger House
Flügger House is a new domicile located in Rødovre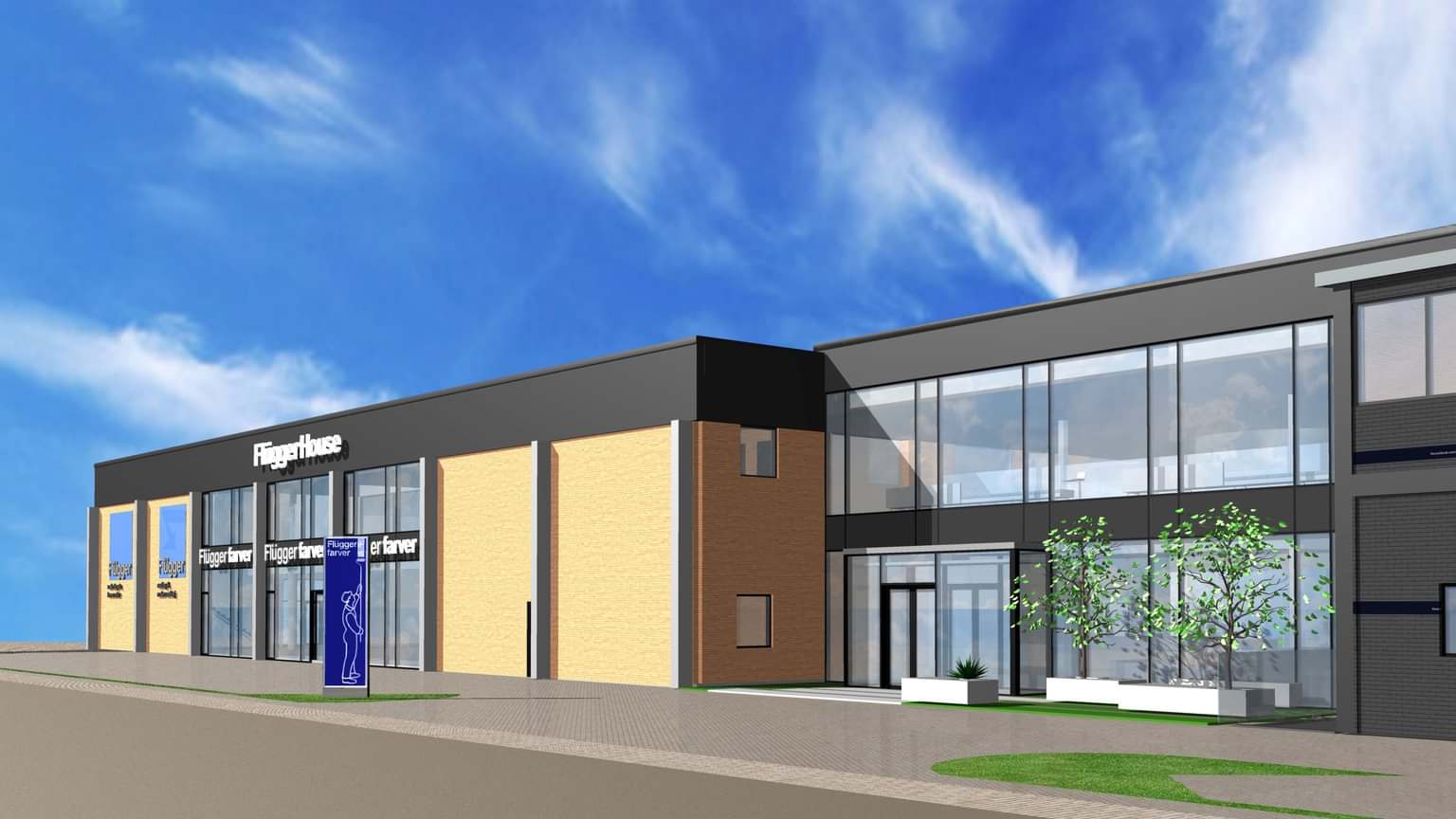 The project consists of a showroom, offices and administrative facilities for Flügger. The renovation combines extension, rebuilding and renovation of an existing warehouse, which will become the new daily workplace.
The warehouse has been renovated and rebuilt, and the former 20-meter long meeting room has been extended by a further 20 meters. The extension is made as a mezzanine floor, on which new office facilities will be established.
The brickwork will be opened with large glass panels to bring daylight into the building and ensure an optimum indoor climate. Moreover, seven 12-19-meter skylights have been replaced, bringing more daylight into the old warehouse. Automatic fire ventilation has also been installed in skylights and gates.
The reception area is a large atrium with a footbridge around a large fiber-reinforced concrete stairway. A steel structure will be established at the entrance with light facades and a large glass panel to make the space feel open for employees, customers and partners.
Flügger has been using the existing warehouse and meeting facilities during the renovation, creating a need for extra coordination to fully accommodate the project and Flügger's daily work routines. Focus has therefore been on contact and coordination with the contract developer, including on protecting Flügger's employees and the construction workers during the environmental rehabilitation of the building.
Flügger House is expected to be complete on 14 January 2022.
Contact for information about the construction project
John Strands Petersson


Director, Renovation East

+45 75627900
jsp@casa-as.dk