Establishment of Four Residential Islands on Enghave Brygge
Engholmene
A total of 864 public, rented and owner-occupied apartments as well as communal areas, courtyard environments and parking spaces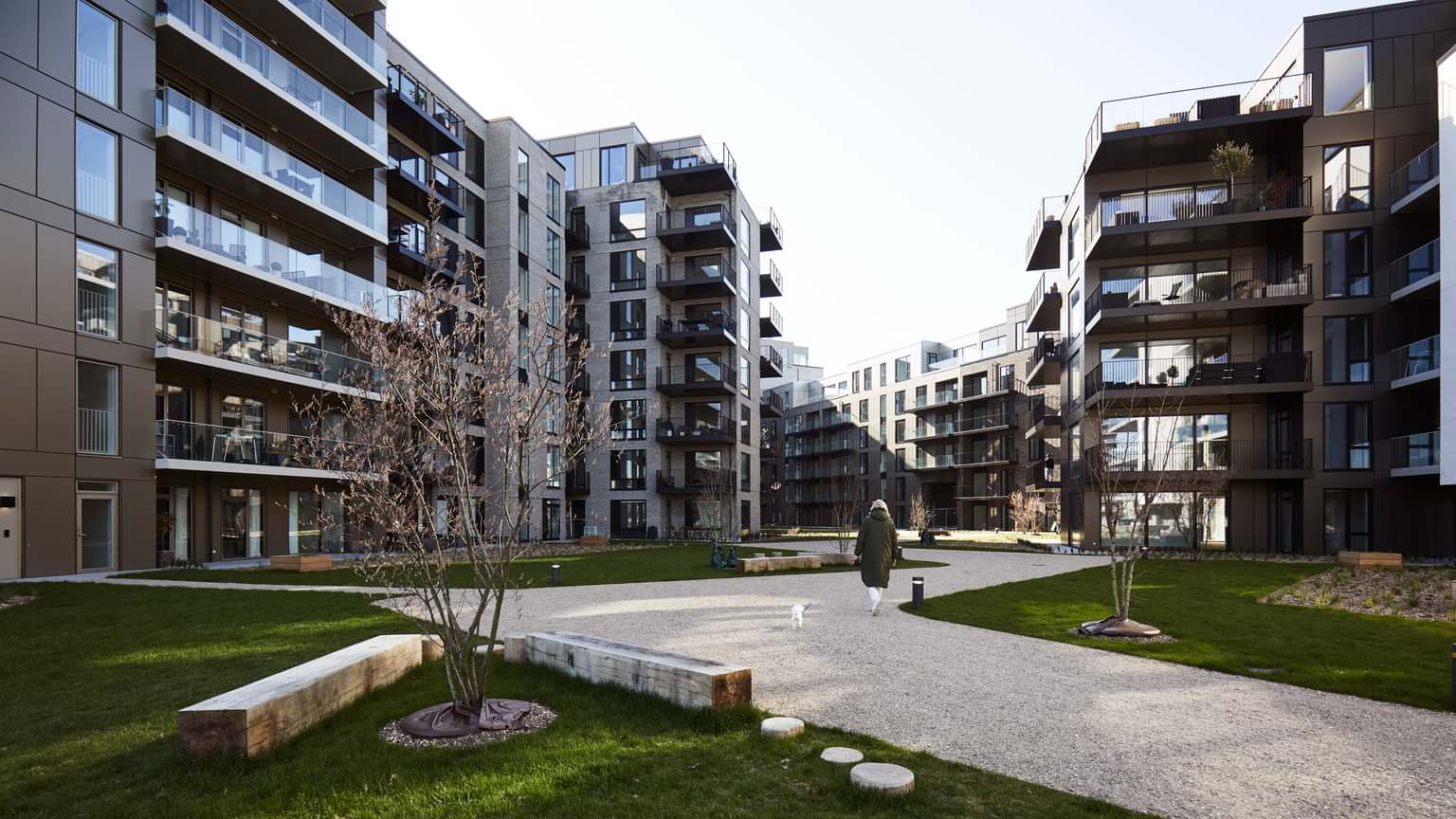 Engholmene constitutes a comprehensive housing project where four residential islands will be established on Enghave Brygge to complete the major development of the Port of Copenhagen. The project will involve the establishment of 864 public, rented and owner-occupied apartments as well as communal areas, courtyard environments and parking spaces that will convert the former industrial port into an exclusive residential area.
CASA is constructing the four residential quarters: Kærholm, Lyngholm, Tangholm and Nobelholmen.

Kærholm was handed over in 2017 and consists of eight different houses with 23,000 m2 of living space divided into 193 apartments.

Lyngholm was handed over in spring 2020 and consists of 188 owner-occupied apartments. On the ground floor, a 900-m2 day-care facility will be established.

Tangholm consists of seven buildings consisting of 265 owner-occupied apartments and two-story penthouses.
Hand-over of this project is expected in 2021.

Hand-over of Nobelholmen is expected in 2021 and consists of 218 rented apartments, 25 of which are public. Part of the ground floor will house a day-care facility. The basement will have 75 parking spaces.
"During the past years, Engholmene has started to take shape due to the simultaneous construction of distinctive projects with a small footprint. This demands close coordination between the parties involved. This has been successful, if we say so ourselves, partly because of CASA's work – and we are looking forward to the next period. During that period, several canals will be excavated to create an even greater maritime identity. And several of the local residents will move to this area, and the day-care facility on Lyngholm will open. All this will help create the life that has been the purpose of 'awakening' the old industrial area."
Anders Boe Haugaard
Technical Director, NPV
Contact for information about the construction project
Claus Møller


Director, Construction East

+45 75627900
cm@casa-as.dk