Tanks at Dragonkasernen Barracks to Get a New Home
Dragonkasernen
Construction of 14.518 m2 of garage buildings and 29,000 m2 of pavement and car park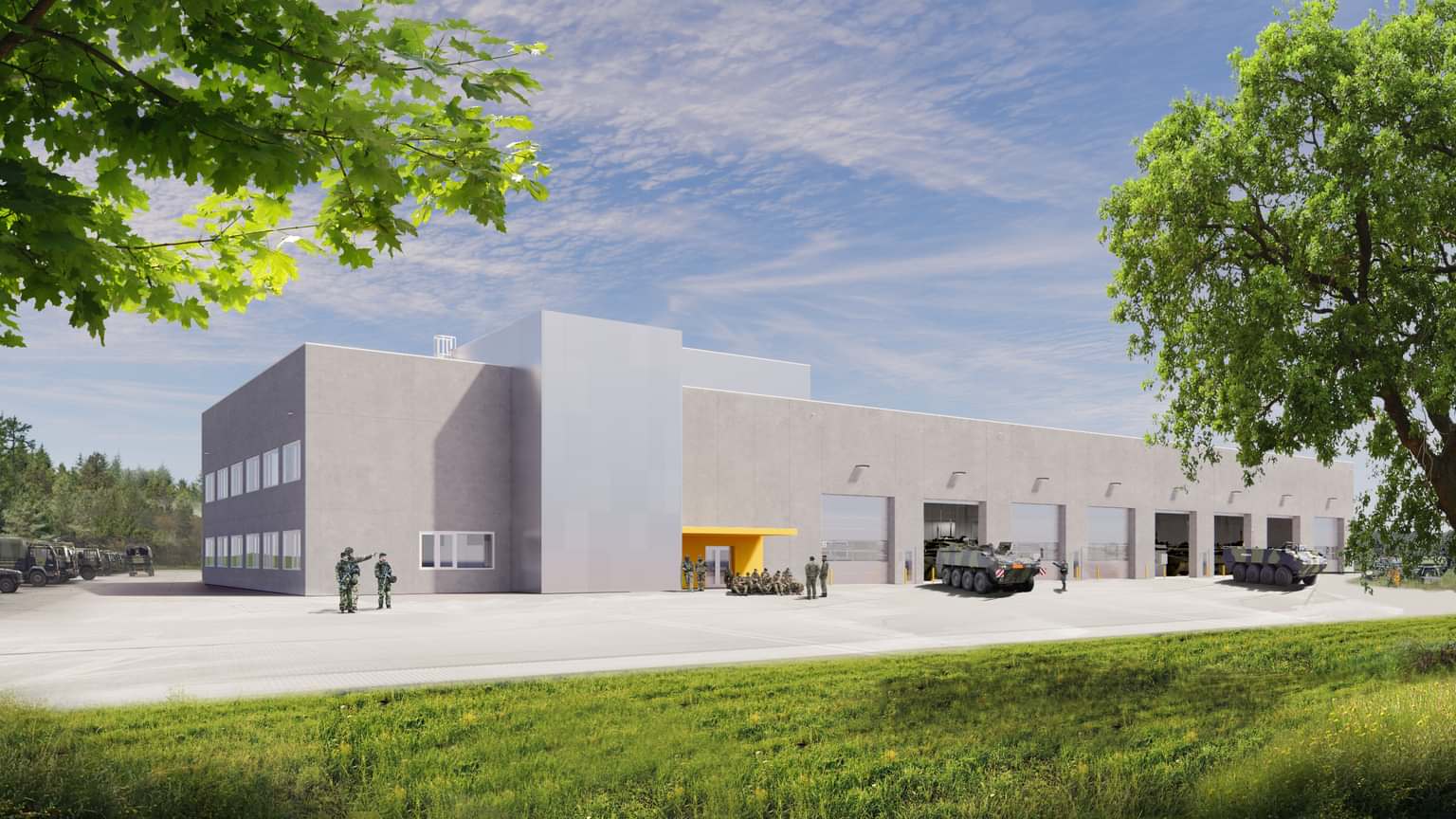 The project involves demolition of 17 existing buildings, of which 98% of the demolished garages will be recycled; the iron will be remelted, the concrete will be crushed, brick will be cleaned and tar paper will be recovered.
Construction of four new garage buildings. Each building of 3,375 m2 will have a single-story standard garage. Three of the buildings will have three stories with offices, bath and toilet facilities and storage, cleaning and equipment rooms. The last building will have a briefing room and rifle-cleaning shop instead of an office.
In addition, 29,000 m2 of pavement will be laid around the buildings as well as a parking area, which will also be used for parking heavy vehicles.
The building will mainly be used for garaging and maintenance of the dragoon regiment's tanks and other heavy vehicles. The other facilities will be used for storage of equipment, personal equipment, bath and changing facilities as well as office for some of the units.
Progress
October 2020
Ground Broken
May 2021
Topping-out Ceremony
Contact for information about the construction project
Peter Rosengreen


Director, Construction West

+45 75627900
pr@casa-as.dk